Información general sobre Proposify
¿Qué es Proposify?
Proposify es el software de propuestas online que ayuda a los equipos de ventas modernos a crear, enviar, rastrear y firmar electrónicamente propuestas, contratos y acuerdos triunfadores.
Ha revolucionado el proceso de propuestas para que tus representantes puedan dedicar menos tiempo a tareas manuales y más tiempo a lo que mejor saben hacer: vender.
Pero Proposify no solo te ahorra tiempo; con roles, permisos y espacios de trabajo asignables, puedes administrar el acceso que tiene cada representante de ventas. Desde el tipo de contenido que pueden usar y la edición del diseño hasta el envío de una propuesta, tendrás control completo de la marca y tranquilidad sin cuellos de botella durante el proceso. Por fin una solución que hace felices tanto al personal de ventas como al marketing.
Si estás listo para dar a tu equipo de ventas la ventaja competitiva, visita el sitio web o reserva una demo.
Información general sobre Proposify
Precio
A partir de
US$ 19,00/mes
Opciones de precios
---
Funciones de Proposify
Disponible en los países siguientes
Estados Unidos, Canadá, Reino Unido, Australia
Medios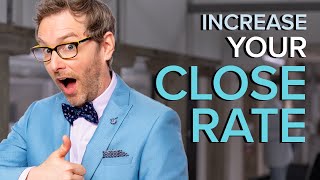 Opiniones de Proposify
Opiniones de Proposify
Relación calidad-precio
4,4
Asistencia al cliente
4,5
90%
Un ha recomendado esta aplicación
Really good so far (it's only been a few weeks). Very easy to see the status of your proposals and I love the links to Infusionsoft and the ability to automate followup which were both missing in our previous software.
---
The ability to build my proposal with just fews clicks and moving it directly to my client with ability to review details about how my customers view and understand from their behavior details about how they interact with it.
---
We switched to Proposify from Bidsketch to solve a bunch of problems. Proposify is great on the surface and as an idea, but there are many things we don't like. Nonetheless, we're stuck with it for now.
Pros: Proposify streamlines our proposal writing process, clean UI, pricing tables that do math. Staff is helpful and responsive. I love that we can spin up proposals very quickly with templates. It would be basically perfect if it weren't for the cons.
Cons: This software is still full of bugs. There have been several instances where data has been lost, or unexpected behavior happens. It's extremely frustrating and time consuming when these bugs happen. I've probably submitted 20 bugs over the past month. Examples include formatting buttons that don't work, pages breaking and crashing etc.
There are many features that leave us scratching our heads and asking either "why isn't this a feature" or "why IS this a feature?
Examples:
-You can add sales tax to pricing tables, but sales tax doesn't reflect in the totals.
-Pricing tables are very difficult to customize
-Pricing tables that are longer than one page cannot flow into a second page. If you do want them to flow into a second page, you have to create a special type of page from the start that can ONLY have the pricing table on it.
-When you go through revision history, you see data from OTHER proposals that share the same type of section.
-You can't format text in snippets. To see what it looks like you have to drag the snippet into one of your sections or templates.
-The navigation is super clunky and not natural. I find myself clicking around a lot looking for things.
... and many more
Bottom line:
I want to have faith in this but I'm close to start looking at other options. We've had more than one catastrophic failure that has cost us tremendously and I'm at the point where I don't feel that I can rely on Proposify as a tool because I never can be 100% certain that it's going to work properly.
Proposify should really take some time and listen to their users, and try writing some proposals themselves and experience the process. If they were willing I'd personally love to hop on the phone and talk through some suggestions for improvement, and I'm sure other users would feel the same way. I feel kind of bad for how much I've had to bother their support staff with bugs and issues.
If Proposify improves, I'll come back and update my rating.
---
Very positive experience with support, I've had little to query as its very easy to use and customise.
---
I switched from PandaDoc to Proposify. It's a much better cost-benefit. There is really nothing in PandaDocs that is not in Proposify and frankly I got the hang of Proposify much quicker. Customer support is quick and very helpful
---
Compara con las alternativas según la valoración global
Compara las alternativas
Compara con las alternativas según las recomendaciones de los usuarios
Compara las alternativas
Precios de Proposify
Precios de Proposify
A partir de
US$ 19,00/mes
Compara las alternativas según la relación calidad-precio
Compara las alternativas
Funciones de Proposify
Funciones de Proposify
Base de datos de contactos
Captura de clientes potenciales
Creación de informes de ventas
Creación de informes y estadísticas
Funcionalidad de búsqueda
Gestión de clientes potenciales
Gestión de flujos de trabajo
Herramientas de colaboración
Importación y exportación de datos
Notificaciones automáticas
Seguimiento de actividades
Compara con las alternativas según la valoración de características
Compara las alternativas
Categorías
Preguntas frecuentes sobre Proposify
Preguntas frecuentes sobre Proposify
He aquí algunas preguntas frecuentes sobre Proposify.
P. ¿Qué tipo de planes de precios ofrece Proposify?
Proposify ofrece los siguientes planes de precios:
A partir de: US$ 19,00/mes
Modelo de precios: Suscripción, Código abierto
Prueba gratis: Disponible
P. ¿Cuáles son las características principales de Proposify?
No tenemos información sobre las características de Proposify
P. ¿Quiénes son los usuarios habituales de Proposify?
Los clientes habituales de Proposify son:
Empresas pequeñas, Empresas Grandes, Sin ánimo de lucro, Trabajadores autónomos, Empresas medianas
P. ¿Qué idiomas admite Proposify?
Proposify admite los siguientes idiomas:
Inglés
P. ¿Proposify es compatible con dispositivos móviles?
Proposify admite los siguientes dispositivos:
Android, iPhone
P. ¿Con qué otras aplicaciones se integra Proposify?
Proposify se integra con las siguientes aplicaciones:
APIANT, FreshBooks, HubSpot CRM, HubSpot Marketing Hub, Insightly, LeadMaster, Pipedrive, Retently, Teamwork, Xero
P. ¿Qué tipo de asistencia ofrece Proposify?
Proposify ofrece las siguientes opciones de asistencia:
Preguntas frecuentes, Base de conocimientos, Asistencia en línea, Tutoriales en vídeo